KEMPEROL RepairFix LF
The solvent-free repair solution
KEMPEROL RepairFix LF is a repair coating for all cases. Universally applicable.
KEMPEROL Roofpatch
For all sealing emergencies
1-component UV-resistant roof patch, water vapor permeable, crack-bridging, fleece-reinforced, solvent-free and cold to apply.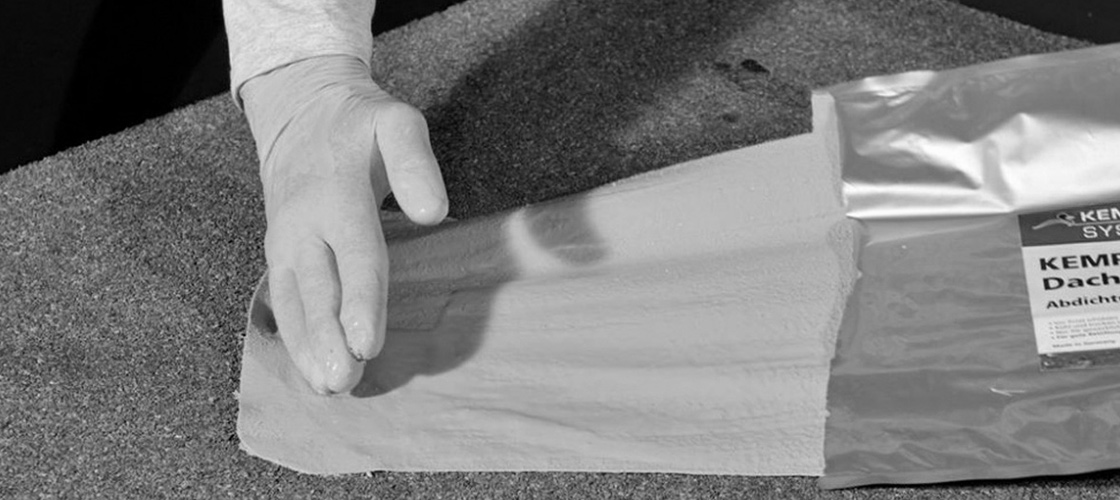 For emergencies
Sometimes, time is of the essence. But things must also be easy and effective. Whatever emergency repairs you need – KEMPEROL's "repair experts" are ready to use in a flash in the event of waterproofing emergencies. Easy to handle, ready to use, universally applicable. The material is applied in next to no time.
All quantities and times are approximate and without guarantee. For color specifications, absolute RAL match can not be guaranteed.