This is how skylight domes become radiant role models
Whether you are talking about steep roofs, flat roofs, vaulted cupola roofs, sawtooth roofs, prefabricated wave-shaped roofs, butterfly roofs or hyperbolic paraboloid (hp) shell roofs – what they all have in common is that they need waterproofing.
And this is definitely a real challenge, as we are dealing here with different coefficients of expansion, permanent temperature changes and environmental factors. The good news: The liquid applied waterproofing system KEMPEROL meets all waterproofing requirements and protects the basic structure of the building by delivering durable protection against water damage.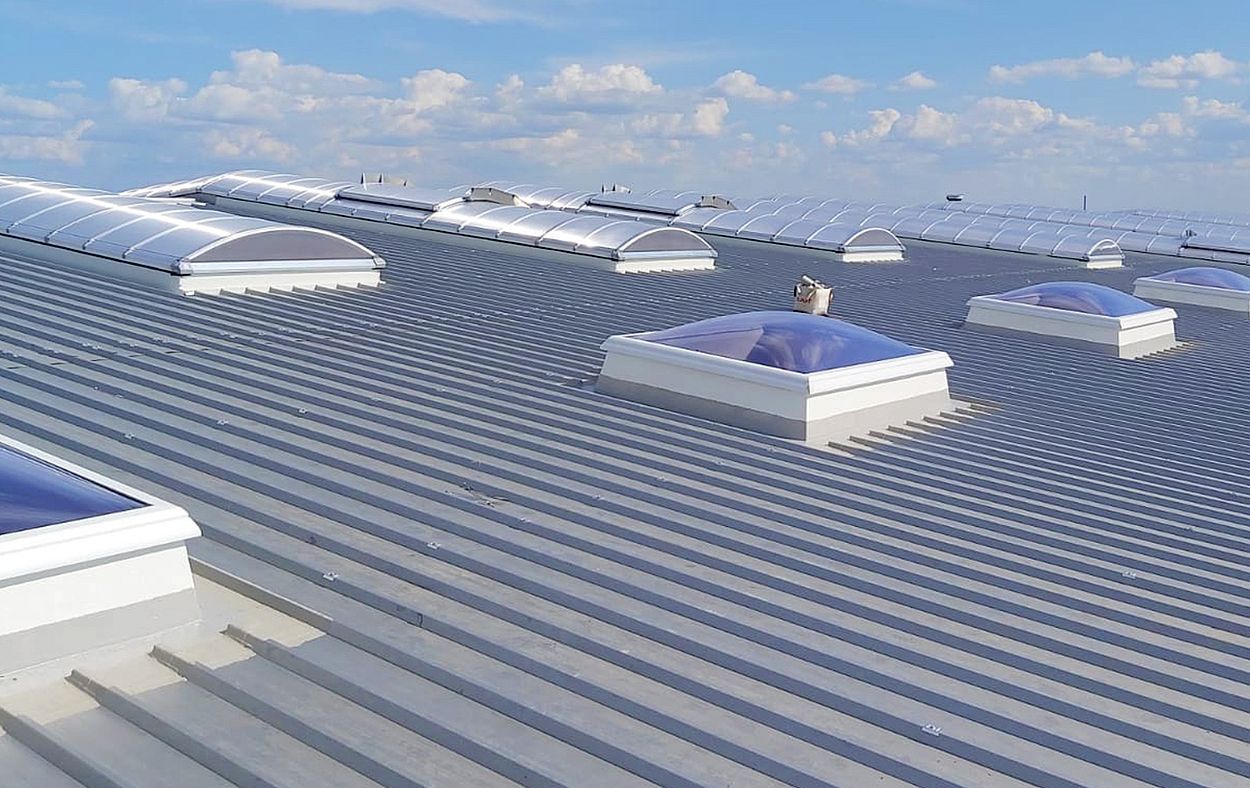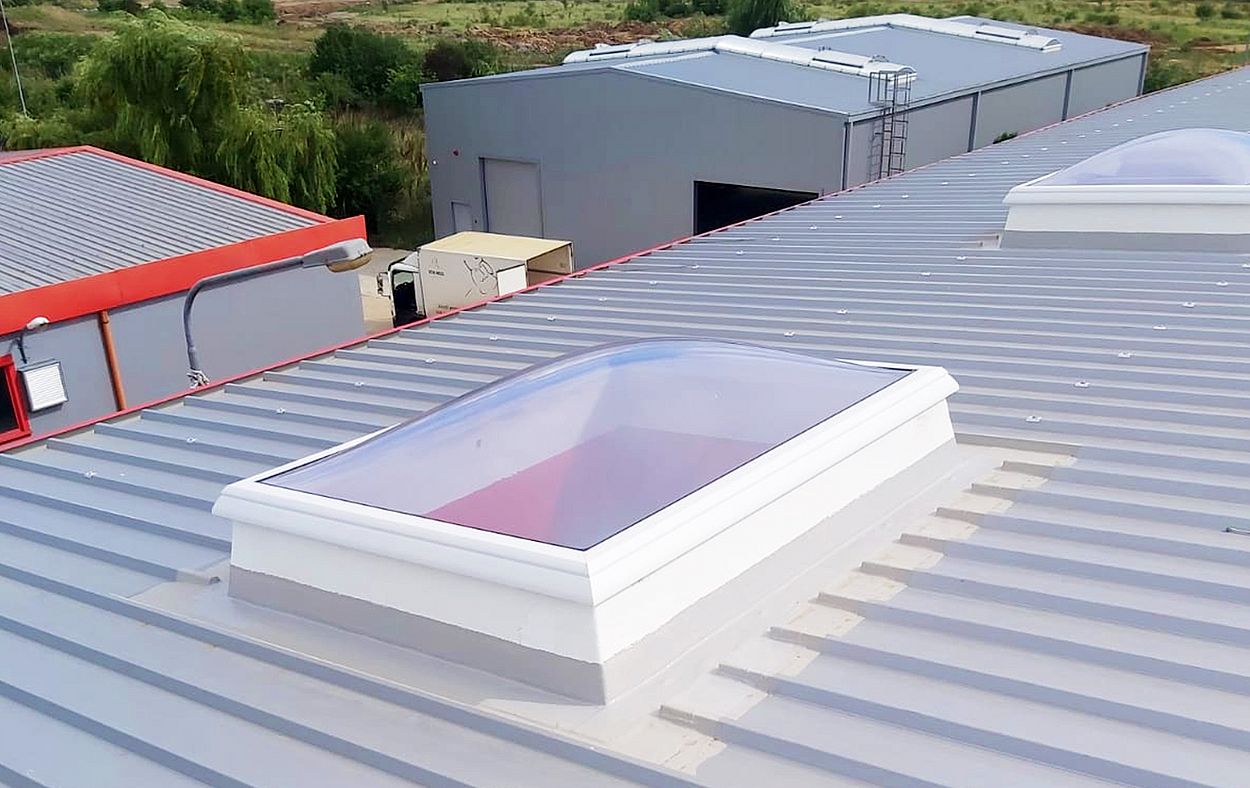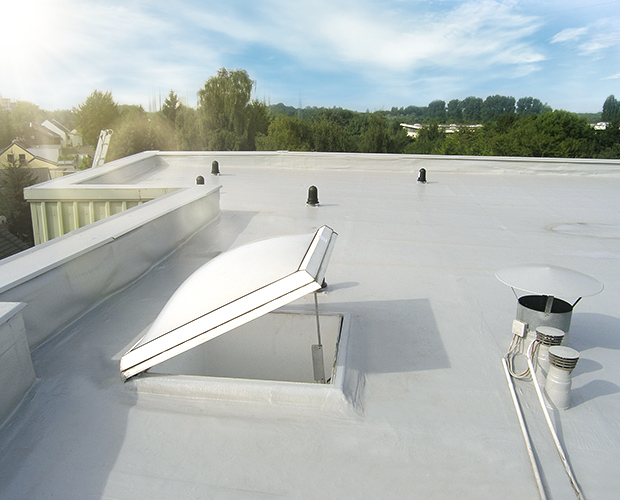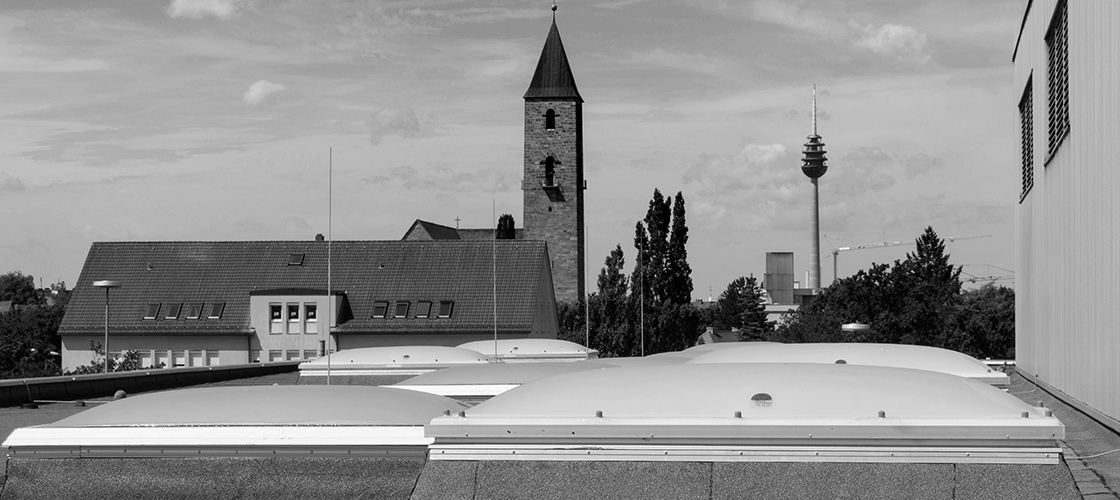 Waterproofing systems for skylight domes
Interesting for everyone intending to waterproof weak points such as aerials, parapets, fittings, lightning conductors, bolts, roof edges, H-beams, outlet vents, joints, gullies, internally-mounted guttering, crane runways and, of course, skylight domes: KEMPEROL Liquid Applied Waterproofing incorporates all the details into the surface waterproofing, even in the smallest of spaces – seamless and jointless!
Fall-through and hail protection
The transparent surfacing KEMPEROL FALLSTOP has been fully tested to specification GS BAU 18 for fall-through protection. Furthermore, the surfacing enhances the hail resistance of already installed skylight domes – according to results of the "simulated hailstorm test using ice-pellets" even by up to three classes. In short: Good against water damage, good for occupational health and safety!
Waterproofing and surfacing systems
for skylight domes at a glance
All quantities and times are approximate and without guarantee. For color specifications, absolute RAL match can not be guaranteed.